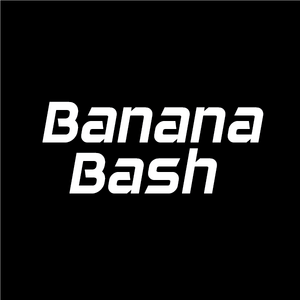 Banana Bash
is a Motorsport event run by QLD Rovers; Each Rover Crew builds and drives their own vehicle, courses/scoring are based on skill, not speed.
Aim
Banana Bash aims to:
Provide an opportunity for Rovers to participate in an amateur off road vehicle activity. Encourage Rovers to learn about and work on off-road vehicles.
Provide an environment that promotes the fellowship of Rovering and an avenue for Rovers to meet new people, network and socialize over the course of the Banana Bash event.
Allow opportunities for Rovers to gain valuable skills in aspects of event management, teamwork and leadership.
Positively promote the Rover Scout Section to the public as well as to other Sections of the Scout Movement.
Banana Bash uses the Scout Method; a progressive philosophy of "learning through doing" to achieve the Social, Physical, Intellectual, Emotional and Spiritual development of members of the Rover Section.
History
Banana Bash was started in 1983, after Peter Spowart and Derrick Kennedy returned from a trip to the Mud Bash (Victoria). Seventeen Rover Crews and 180 campers competed that weekend, including Bilyana, Geebung, The Gap, Indooroopilly, Kenmore, Manatunga, Newtown, Surfer's Paradise, Tandara, Toohey's Mountain, Wallaween, Wilson, Nundah and Grovely, who took away overall first place.
The event has had its up's and down's over the years, at one point involving an extended committee of forty people, a budget of $50,000, forty-five competing crews and 800 campers. Sadly, after insurance issues saw the two-year cancellation of the event in 2011, our numbers were somewhat diminished by the time Kate Rimon worked with her committee to restore the event in 2013.
Today, Banana Bash is back where it started, and that's fine by us. 2015 saw 193 campers, and approximately 15 competing crews, and at the time of writing, we are on track to achieve similar numbers for this, our 30th year.
List of Banana Bash Events
| Year | Chair | Location | Notes |
| --- | --- | --- | --- |
| 1983 | Peter Spowart/Derrick Kennedy | Purga Creek | |
| 1984 | Derrick Kennedy | Purga Creek | |
| 1985 | Ray Mitchell | Purga Creek | |
| 1986 | David Gough | | |
| 1987 | David Gough | Purga Creek | |
| 1988 | Glen Mumford/Tony Woodgate | Canungra | |
| 1989 | Tony Woodgate | Mt Mort | |
| 1990 | David Walker | Mt Mort | |
| 1991 | Simon Sawyer | Mt Mort | |
| 1992 | Richard Kirkham | Mt Mort | |
| 1993 | Mark Heather | Mt Mort | |
| 1994 | Sonya Walker/David Walker | Chip-Bark | |
| 1995 | Jane Shaw | Canungra | |
| 1996 | Brad Stenzel | Peak Crossing | |
| 1997 | Nigel Ward | Peak Crossing | |
| 1998 | Brian Dann | Springfield | |
| 1999 | Brian Dann | Springfield | |
| 2000 | Simon Hanion | Peak Crossing | |
| 2001 | Letitia Dann | Gatton | |
| 2002 | Justin Mulligan | Gatton | |
| 2003 | | | Not Run |
| 2004 | Chris Isles | Land Cruiser Mtn Park | |
| 2005 | Jason Hennessy | Canungra | |
| 2006 | Michael Gardiner | Canungra | |
| 2007 | Anne Smith | Willowbank Raceway | |
| 2008 | Geoff Clark | Canungra | |
| 2009 | Phillip Verner | Karingal Campsite | 25 Years |
| 2010 | Jaqueline May | Karingal Campsite | |
| 2011 | Kyle Zinc | | Dude Where's My Bash |
| 2012 | | | Not Run |
| 2013 | Kate Rimon | Willowbank Raceway | |
| 2014 | Sam Caterer | BP Park, Samford | |
| 2015 | Tahlia Johnson | BP Park, Samford | |
| 2016 | Michael O'Keefe | Pine Mountain | 30 Years of Bash |
| 2017 | Alex Reedy | Canungra | The Italian Job |